Limited Number of Spectators to return for this weekends action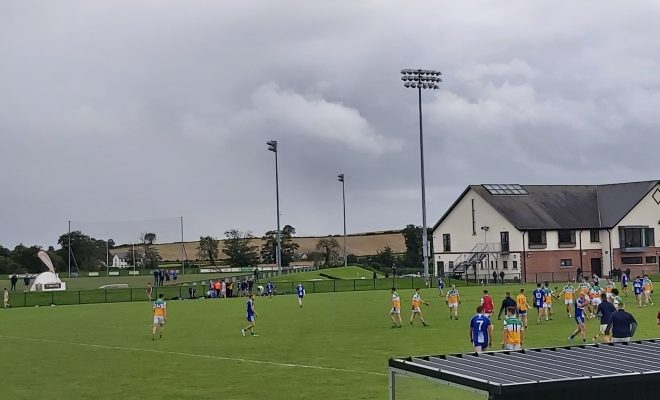 The Government recently unveiled its medium-term plan for Living with Covid-19, and up to 200 supporters will now permitted to attend matches at venues with a capacity which exceeds 5,000.
However GAA grounds with a capacity of less that 5,000, which is where Louth GAA currently is, may only hold matches with an attendance of up to 100 people.
As has been normal procedure for the duration of this years Championship, squads will still be no more than 24 players and a background team that can consist of up to 6 people. 50 tickets will be allocated to each club on top of this and they will distribute them accordingly. If a club does not sell it's allocation then these tickets will be put up for general sale on the Louth GAA website. But it is very important to note that no one will gain access to a ground without a ticket.
Louth GAA has updated this weekends fixtures with some time and venue changes given the governments recent announcement. The semi final fixtures in the Junior, Intermediate and Senior Football Championships, with updated times and venues can be seen below. All semi final fixtures will be available on our streaming service LúTV.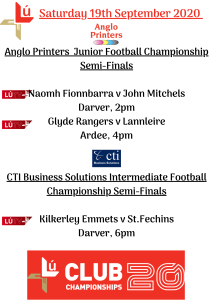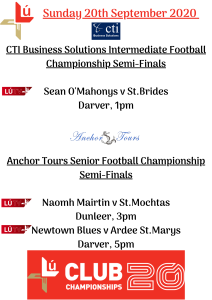 The Senior and Intermediate Championship final relegation games will also be played this weekend.
The Senior Championship Relegation Playoff between Dreadnots and O'Raghallaighs will take place in Darver at 7:30pm on Friday 18th September.
The Intermediate Championship Relegation Playoff between Glen Emmets and Oliver Plunketts will take place in the Gaelic Grounds in Drogheda at 4pm on Saturday 19th September. These games unfortunately wont be live on LúTV.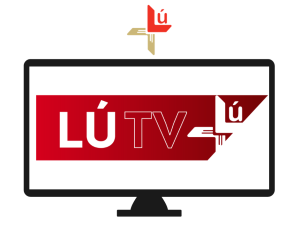 Great value bundles for our LúTV schedule can be accessed by clicking www.247.tv/gaa/louth