Louth GAA Strategic Review 2020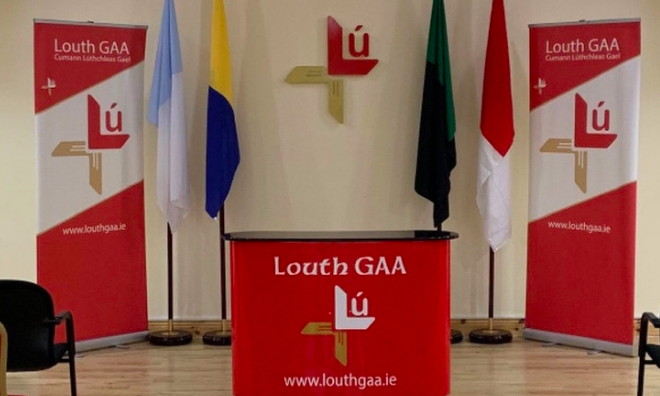 Louth GAA Strategic Review – 2020
"Have your say on Louth GAA"
Louth County Board are currently undertaking a Strategic Review, supported by Croke Park and led by Group Leader Derek Crilly. The purpose of this review is to examine the key aspects of Gaelic Games within the county and develop a set of recommendations that can improve the fortunes of Louth GAA in the future. A number of surveys will be issued to gather feedback from the various stakeholders involved at all levels of Louth GAA. A number of targeted groups will be invited to participate in these surveys. We will also welcome responses to our survey from all Louth Gaels who want to have their voice heard.
The members of the review steering committee and their focus area are as follows;
Games Development – Shane Lennon
Finance and Fundraising – Francis McMullen
PR and Communications – Mark Byrne
Academy Squads – Colin Kelly
Primary and Secondary Schools – Bronagh McGrane
Player Pathway – Ciaran Sloane and Barry Watters
Facilities for County Squads – Bob Doheny
Speaking on the review Derek Crilly said 'whilst tremendous work is currently going on at all levels in Louth GAA we must acknowledge that there are areas that require change and improvement'. We hope that people who are passionate about GAA in the county will take this opportunity to "Have your say on Louth GAA".
'Alongside the review we are also gathering information from a number of sources and a lot of good work is being conducted by various groups including the ex-County Player Review Group, the Urban Review Group and the Fixtures Review Group led by David Rogers.'
The surveys will be available from the 7th to the 23rd of September and the review will be concluded before the end of 2020.
A number of focus groups and interviews will also take place in the coming weeks with people inside the county and also other counties to examine standards and determine best practice.
Should you have any queries or feel you would like to add something that is not included in the surveys then please let us know via email at operationsmanager.louth@gaa.ie
Link to survey
https://forms.office.com/Pages/ResponsePage.aspx?id=hrxFrNSvpUKfwz6H4bd_zmrOJ21pY91EtwnpJEnVwgVUMEs1VTFXTUVNM1pBN00zUDRaVkVJRkNTUi4u