A GREAT DAY FOR OUR MINORS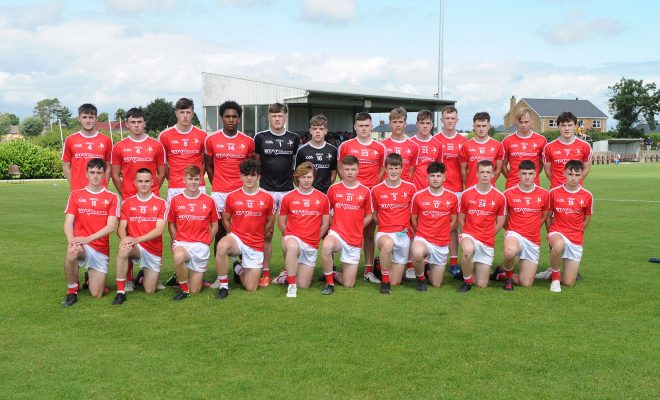 Louth Minors had a day to remember in both codes today.
Leinster MFC Q/Final (Stabannan)
Louth 4-07
Laois-1-07
First up, our footballers took on Laois in a sun drenched Stabannan in the quarter final of the Electric Ireland Leinster Minor Football Championship. After impressively putting Westmeath away 2 weeks ago, Laois today were the opponents.
On an absolutely immaculate pitch, Louth were by far the better team for the majority of the game. Despite going down to 14 men after an incident as the teams entered the field for the second half, Louth were in complete control. Top scorer today was Kieran McArdle who helped himself to a whopping 4-01 out of Louths total of 4-07. Louth will now face Meath in the semi final in 2 weeks time.
Photo Credit:Arthur Kinahan
Louth scorers:
Kieran McArdle-4-01
Liam Flynn 0-02
Fionn Cumiskey 0-01
Dara McDonnell 0-01
Adam Lambe 0-01
Domonic Akin 0-01
Team: Shane Halpenny, Stephen Kerr Rafferty, Tadhg O'Brien. Daire McDaid, Aaron McGlew, Cameron Maher, Sean Reynolds, Dara McDonnell, James Rogers. Fionn Cumiskey, Kieran McArdle, Adam Lambe, Gerard Hanlon, Domonic Akin, Liam Flynn.
Subs Used: Conor McGuirk, Sean Boyle and Kristan Nolan.
Celtic Challenge Round 2 (Darver)
Louth 6-13
Monaghan 5-14
Our Hurlers had an excellent win today in the Second Round of the Celtic Challenge. Despite some of their players playing football earlier in the day, Louth finished the game stronger in Darver to overcome Monaghan. In a hugely entertaining game, dual star, Cameron Maher from St.Kevins, who earlier in the day captained the footballers to a win scored 3-00 and was beaten to top scorer on the day by fellow dual star Fionn Cumiskey who finished with a very impressive 2-04. Louth eventually won out 2 point winners on a score line of 5-14 to 6-13.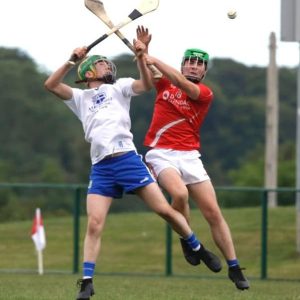 Louth Scorers:
Fionn Cumiskey 2-04
Cameron Maher 3-00
Sam Phelan 0-07
Caelum Doran 1-02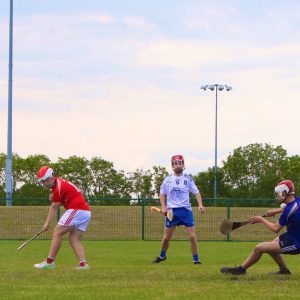 Louth Team: Conor Whyte, Paddy Keane, Tadhg Dowdall, Aaron Smith, Luke Murphy, Diarmuid McEneaney, Brendan Christofides, Cameron Maher, Fionn Cumiskey, Ciaran Walsh, Sam Phelan, Finn McGeown, Conor Lee, Luke Matthews, Tiernan McKenna Byrne