Louth GAA Officially Launches LúTV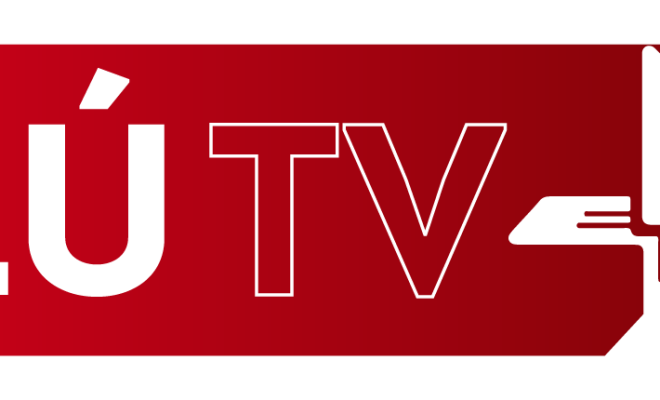 Members of Louth GAAs Co.Board officially launched their new streaming service LuTV.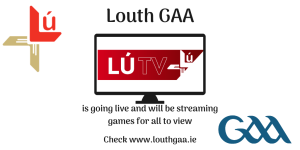 This is a brand new undertaking for the county, where it will provide a streaming service for those who cannot attend games due to capacity restrictions or health fears. Eamonn Doyle of LMFM presented the launch with Louth GAAs vice chairperson and CCC chairman Sean McClean and Co.Board PRO Mark Byrne.
Sean McClean spoke of the layout of the championship that will start off on the weekend of the 14th of August, with games played from the Friday to the Monday night of that weekend. He spoke of the capacity restrictions that are currently in place that unfortunately only allow for 200 people to attend, including players, backroom staff, stewards, media etc. Due to this, all games for the minute are single games at different grounds with no room for double headers.
PRO Mark Byrne, then followed up explaining how LuTV came about and how to use the platform. The county will be partnered with 247 Media, a UK based media company with a well established record of providing excellent quality streams. 247 Media will provide the platform to host the game and take payment. Local cameramen and commentators will provide the service, bringing with it a local knowledge of grounds and players. Each game will cost €6 to stream and will be available to use on all devices. The link and payment details are all available on the LuTV tab on the website at www.louthgaa.ie. He spoke of the games that they have lined up to stream and the grounds they will be using.
There will be two league games streamed, one this weekend between Clan na Gael  and Kilkerley Emmets in their Division 2A league opener on Sunday 2nd August. This game will be streamed live from Clan na Gael Park in Dundalk. It will be followed up next week by another league game between Geraldines and Cooley Kickhams, a round 2 fixture in Division 1A, live from Haggardstown at 3pm on Sunday 9th August. PRO Mark Byrne then gave a list of the opening round of championship fixtures across all grades that will be streamed from Friday 14th August to Monday 17th August 2020 on LuTV.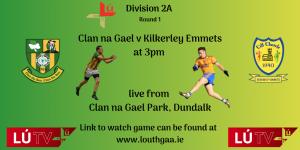 These championship fixtures will be:
Friday 14th August, Glyde Rangers v Dowdallshill at 7:15pm from the Grove Field Castlebellingham.
Saturday 15th August, Glen Emmets v St.Fechins at 7pm from the Gaelic Grounds in Drogheda.
Sunday 16th August, O'Connells v Dundalk Gaels at 3pm from Pairc Mhuire Ardee and Newtown Blues v Mattock Rangers at 7pm from Gaelic Grounds in Drogheda.
Monday 17th August, Na Piarsaigh v Westerns at 8pm from Darver.