Louth GAA launch Double House Draw in support of Stadium Development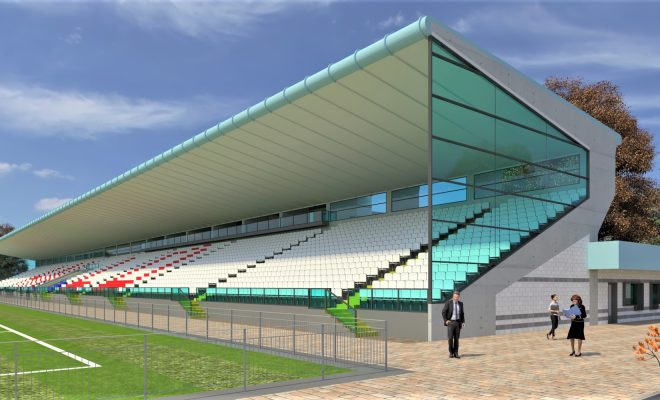 Louth GAA are pleased to announce details of the launch of the Wee County Double House Draw, a fundraising initiative where two houses are up for grabs. The first drawn ticket will win the choice of a brand new three-bed semi-detached house at Sea View Way in Blackrock, Dundalk or at Beaulieu Village in Drogheda. The second drawn ticket will win the remaining house. The third prize in the draw is €10,000. Tickets cost €100. The total value of the prizes is in excess of €500,000 though alternative cash prizes are also on offer. All monies raised from the draw will go towards the funding of the new Louth GAA Stadium.
The new Louth GAA Stadium, planned for the Inner Relief Road in Dundalk on a 14-acre site, is expected to cost in the region of €12million. With a full-sized playing pitch with lighting suitable for televised coverage, and a floodlit warm-up pitch, Louth GAA will be able to boast some of the best facilities in the country. The covered seated stand, holding over 4,000 spectators, will contain all the requisite facilities to ensure a hospitable welcome for patrons. Standing terraces with a capacity of almost 8,500 will bring the stadium's capacity to over 12,500 with ample parking available both on-site and in the surrounding areas. With support from Government Bodies, and backing from Croke Park, Louth GAA now undertake an exciting fundraising drive that is sure to whet the appetite of the general public.
The launch will take place on Friday, November 8th in the Imperial Hotel at 8pm. All Louth GAA clubs, the Louth LGFA, Louth Camogie, and the wider community of Louth Gaels are welcome. Jim Bolger, t-Uachtaráin Comhairle Laighean will be in attendance, while LMFM's Brendan Cummins will MC proceedings. "This is a once-in-a-lifetime opportunity for all to contribute towards our new Louth GAA Stadium, while at the same time being in with a chance to buy that golden ticket to win a house. It's a daunting but exciting venture and one that we must all get behind", stated Louth GAA Stadium Steering Group Chairperson, Aidan Berrill.
Those interested in buying tickets should contact their local Louth GAA club, or alternatively purchase on www.pickahouse.ie (details of specified shops/offices are also listed on the website). If you need any further information or have any queries or you would like to help in any way please email: hello@pickahouse.ie. With Christmas around the corner, a ticket could be an ideal gift for one and all.
The draw is scheduled to take place on Saturday 16th May 2020.