Wee Belong- U14/U15 Rising Stars Program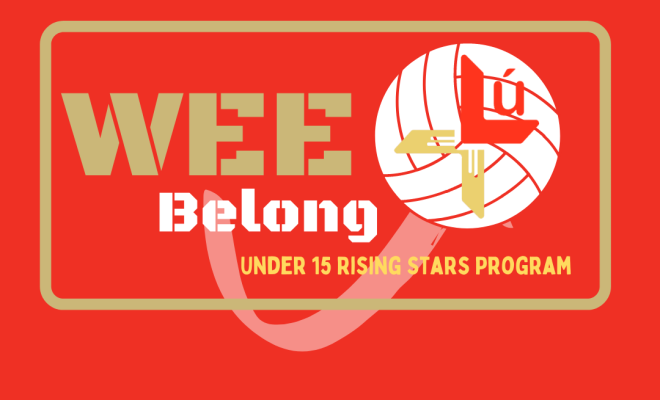 Louth GAA Coaching and Games have developed a program for all club players that may have an interest in playing with our Academy Squads when restrictions ease.
On Thursday 8th and Friday 9th of April we are running a day's activities for boys born in 2006 and 2007.
I would ask clubs to share these attached posters and link below with your relevant coaches.  Also please share on your social media platforms.
Thursday 8th is for boys born in 2006 and Friday 9th is for boys born in 2007.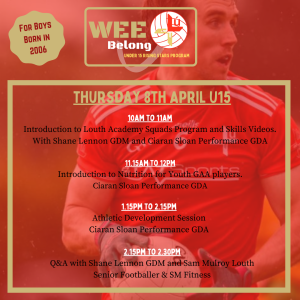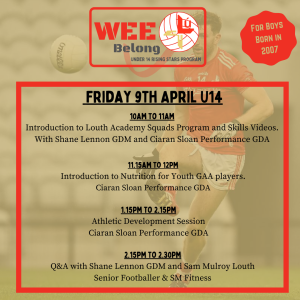 Objectives of these days:
Introduce players to academy squads
Introduce some of the coaches
Highlight attributes coaches will be looking for in players
Show Videos of skills players can work on
Introduction to Nutrition for Youth Players
Athletic Development Session
Q and A with Myself and Sam Mulroy about Academy Squads and our experiences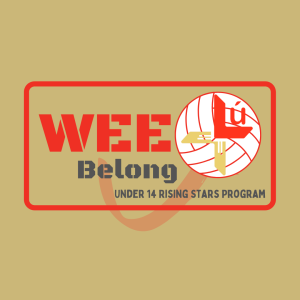 Interested players should fill in the link below.
If anyone requires any more information, feel free to give me a shout on the details below.
Kind Regards
Shane Lennon
Games Development Manager
Louth GAA Centre of Excellence
Darver
Co. Louth
0851418066
shane.lennon.gdm.louth@gaa.ie