Lennon Cup 2021-St.Josephs overcome De La Salle in opening game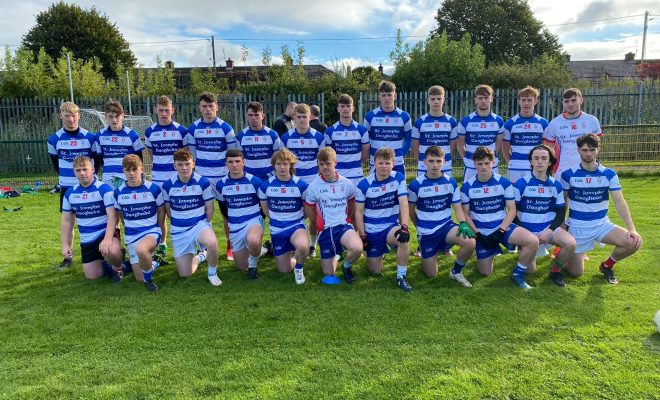 St Joseph's 1-14
De La Salle 0-14.
The 50th edition of the Lennon Cup got off to a great start in the Clans on Tuesday morning. The Joe's got off to a flying start , their full forward line of Flynn, McElroy and Murray, all former Louth Minors were a handful throughout . However Mark Byrnes accuracy kept the De La Salle in touch and Mark Leavy's score just before the break left the minimum between the teams.
Half Time St Joseph's 0-6 De La Salle 0-5.
Two Mark Byrne scores early in the second half pushed the De La Salle ahead and it looked like an upset might be on the cards. However McElroy(2) McDonnell & Carolan wrestled control back for St Joseph's and gave them a healthy 3 point lead. The De La Salle never gave up and with a firm grip around the middle brought the game back to a point. The key moment arrived with 7 mins to go when Kyle McElroy expertly finished to the roof of Evan Durnins net.
Man of the Match: Cathal O'Reilly (St.Josephs CBS and St.Fechins)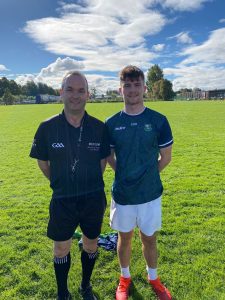 Final Score.
St Joseph's 1-14.
De La Salle 0-14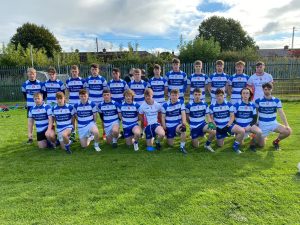 St Joseph's: Kyle Meegan (St Fechins), Shane Reilly (St Fechins), Adam McDonagh (Newtown Blues), Steven Kerr (Newtown Blues), Mark Holohan (St Fechins), Emmet Delaney (Glen Emmets), Cathal O Reilly (St Fechins), Dara McDonnell (Naomh Martin, 0-1), Aaron McGlew (St Fechins), Keefer Carolan (Glen Emmets 0-2), Lee Grifferty (O Raghaillaighs 0-2), Calum Dolan (St Fechins), Emmet Murray (Newtown Blues 0-1), Kyle McElroy (O'Raghallaighs 1-5), Liam Flynn Mattock Rangers (0-3)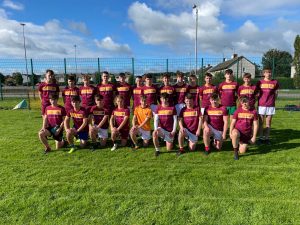 De la Salle: Evan Durnin(Geraldines), Eoghan Staunton (St Brides), Dara O Gradaigh (Geraldines), Andy Mc Kay (Roche Emmets), Rob McCaughey (St.Brides), Nathan Todd (St Josephs), Neil Gartlan (Geraldines), Brian Cafferty (Geraldines 0-1), Cian Walsh (Dundalk Gaels 0-1), Jack McArdle (Dundalk Young Irelands), Mark Byrne (Roche Emmets 0-8), Jack Watters, Niall Brennan (Geraldines 0-1), Mark Leavy (Geraldines 0-1), Niall Lennon (Roche Emmets 0-2)