Clubs to Discuss New League and Championship Proposals for 2022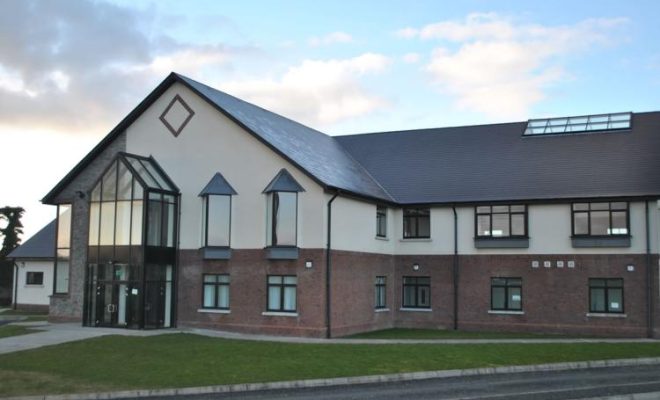 A sub-committee was put in place a number of weeks ago by the Management Committee of Louth GAA to look at the structures of our Adult Leagues/Championships to coincide with the split season which will come into place in 2022.
Below are two proposals that were discussed at a Management meeting last night following a series of meetings by the sub-committee.
Option A
Main League changes
• 12 team leagues Division 1-2
• Division 3A (6 teams) play everyone 3 times- increases games to 15.
• Division 3B (8 teams) retain double round – 14 games
• Div. 4,5,6 retain current format
• Div. 1-2 Leagues split after 11 rounds 1-6 and 7-12 (reverse fixture from rounds 1-11)
• League phase 1 continues without county players
• County players can re-join club teams as soon as they have completed their Inter County season.
• League phase 2 matches worth 3 points. Points retained from phase 1. Must not start until after conclusion of Inter County Season
• Total league matches (excluding finals/Playoffs) = 16
• League winner automatically promoted from division 2, 3A and 3B.
• Bottom team automatically relegated from division 1, 2 and 3A.
• 2nd team in Div. 2, Div. 3A and 3B in relegation/promotion playoff with second from bottom in Div. above.
• League final between first and second in Div. 1.
• Holiday period in July after main league. Allows break for Louth players if involved in latter stages of All Ireland/Tailteann Cup

Subsidiary League (other options can be considered here)
• Sheelan Cup 8 groups of 3 teams. Top team qualifies for ¼ final. No shield competitionsminimum 2 games, maximum 5
• Kevin Mullen Shield retains 2 groups of 4 and 2 groups of 3. Top team only qualify for semifinals- minimum 2 games, maximum 5

Championship
• Retain current format of 4 groups of 3.
• Played in block as per 2020/21.
• Championship starts early/mid-September.
• Rounds 1, 2, 3 and quarter finals played on consecutive weeks.
• One week break after quarter finals and semi-finals.
• Bottom team in each group go in to 4 team relegation group. Play each other once and
bottom team relegated from senior/intermediate championship

Pros
• Regular matches – club team will play minimum of 20 competitive matches.
• Consistent fixtures programme servicing approx. 1000 players.
• County players involved in all of league phase 2 and championship. Teams at full strength
and 15 points to play for with full squads so can push for promotion or avoid relegation.
• Fixture list released early in year and followed.
• Consistent matches in particular competition- Very competitive matches when leagues split.
• Season over after championship exit (earliest would be September).

Cons
• County players missing more club matches.
Phases of Season
• Pre-Season
• Phase 1- Subsidiary competitions
• Phase 2 – League stage 1. County players only available after conclusion of Inter County season
• Phase 3- League stage 2. Split in the Div. 1 and 2 league tables- 3 points per win in stage 2.
All County players available.
• Phase 4- League Finals
• Phase 5- Championship group stages
• Phase 6- knockout stages of championship/relegation games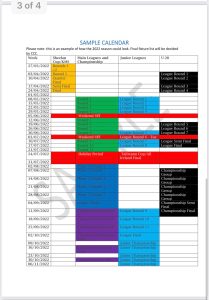 _____________________________________________________________________________________________________________________________
Option B

Objectives:
• League and championship automatic alignment from 2022.
• Teams are playing in all competitions at their correct level
• Championship status defines league status.
• As the county players will not be available to their clubs until the County season has completed, league games will continue without county players.
• Championship does not start until County players are available
• No relegation from League
• 2 teams relegated from Championship
• Winners of league and championship promoted
• If same team wins both, then next team in league is promoted. (Beaten Finalist)
• If the top team in the league is relegated in the championship, the next team in the league will be promoted. (BeatenFinalist)

SUBSIDIARY LEAGUE
• Sheelan Cup 8 groups of 3 teams. Top team qualifies for ¼ final. No shield competitions- minimum 2 games, maximum 5
• Kevin Mullen Shield retains 2 groups of 4 and 2 groups of 3. Top team only qualify for semi-finals- minimum 2 games,maximum 5

LEAGUE
• Division 1, 2 and 3B
o Top 6 in league enter into a playoff.
o Top 2 teams go straight to semi final
o Next 4 teams play quarter final
o Winner of play off promoted

• Division 3A
o Top 4 in league enter into a playoff.
o Semi final and final

Championship
• 2 groups of six. Division 3: 2 groups of 7
• Groups decided on an open draw
• Five games each

CHAMPIONSHIP RELEGATION

Bottom 2 go into group of 4. 3 games each (mini league). Bottom 2 regulated
Pros
• All teams will play a minimum of 17 games.
• Relegation is only from Championship when all teams are at full strength and have county players available
• Eight games in the championship will all players before you are relegated
• League can progress as planned without county players without the fear of relegation
• Promotion from both league and championship to allow a completive competition in both

Cons:
• Some teams will lose their league status immediately due to realignment.
• Less league games for County players.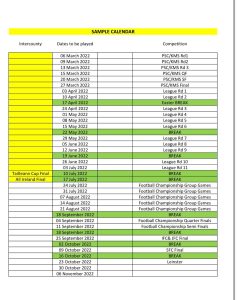 Can you please discuss these options within your club and any questions or changes your club may have please bring them with you on Monday night for discussion.
All clubs are asked to please ensure you are represented at this very important meeting.