Ardee CS open Lennon Cup 2021 Campaign in style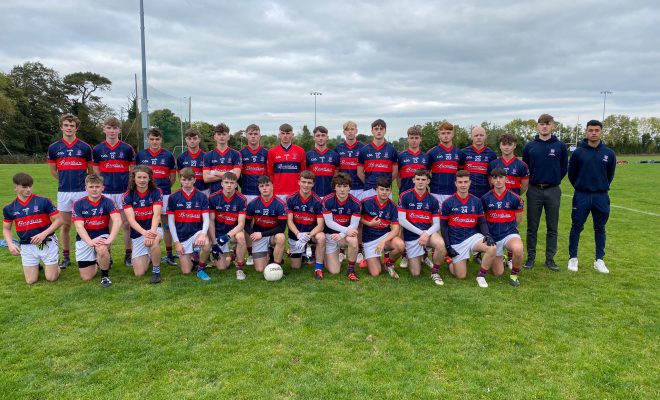 Lennon Cup Group C Round 1
14-10-21 from Darver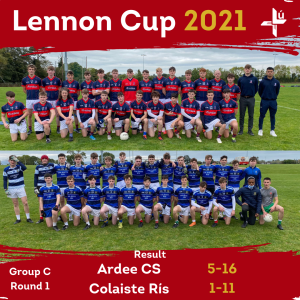 Ardee CS 5-16
Colaiste Ris 1-11
A blistering first 10 minutes saw ArdeeCC race into a 2-5 to no score lead and effectively end this match as a contest. It will be a disappointment for the Dundalk team as they had prepared well for the match and would have harboured ambitions of causing a shock.
Instead Ardee and Harry Butterly in particular put them to the sword. After 12 minutes the Stabannon sharpshooter had 3 goals and a point to his name. Colaiste Ris struggled to win their own kickouts and James Rogers and Aaron Levins gave Ardee a great platform to build on. In fairness to Colaiste Ris they battled on despite also going against the elements. Late scores in the half from Aidan Corrigan , Fionn Comiskey and Darragh Conlon gave them something to build on in the second half.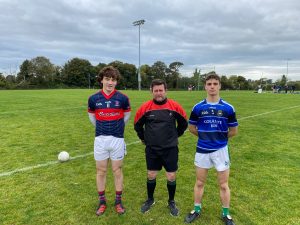 Ardee however continued to keep the scoreboard ticking, further goals from Tadhg McDonnell & Ciaran McConnon were no more than they deserved. For Colaiste Ris, Kieran McArdle and Fionn Comiskey battled hard and Rory Kirk scored a consolation goal.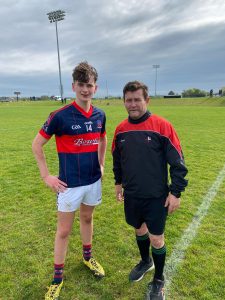 Ardee will be favourites to top this group now and secure a place in the Lennon Cup semifinals.
Ardee CS
Andrew Wogan. Stabannon
Adam O Reilly. Hunterstown
Conor Reaburn. Hunterstown
Cillian Taafe. Hunterstown
Jonny Magee. Stabannon
Ryan Halpenny. Stabannon
James Kieran. St Marys
James Rogers. Hunterstown
Aaron Levins. Hunterstown
Tadhg McDonnell. St Marys
Sean Reynolds. Stabannon
Sean Callaghan. St Marys
Oisin Lynch. Glyde
Harry Butterley. Stabannon
Ciaran McConnon. St Marys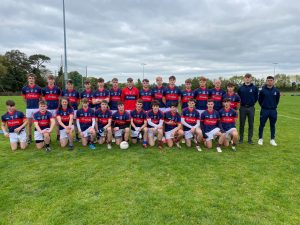 Colaiste Ris
Pauric McGee Kilkerley
Andrew Begley Naomh Malachi
Conor Boyle Naomh Finbarra
Sean Connor Geraldines
Jamie Callan. Geraldines
Ronan Deery. Kilkerley
Evan Wynne. St Brides
Liam Cawley. Kilkerley
Liam O Flaherty. St Mochtas
Darragh Conlon Kilkerley
Kieran McArdle St Brides
Aidan Corrigan , Kilkerley
Fionn Cumiskey, Kilkerley
Conor Murphy, DYI
Rory Kirk, Kilkerley