Louth GAA says NO to Single Use Plastics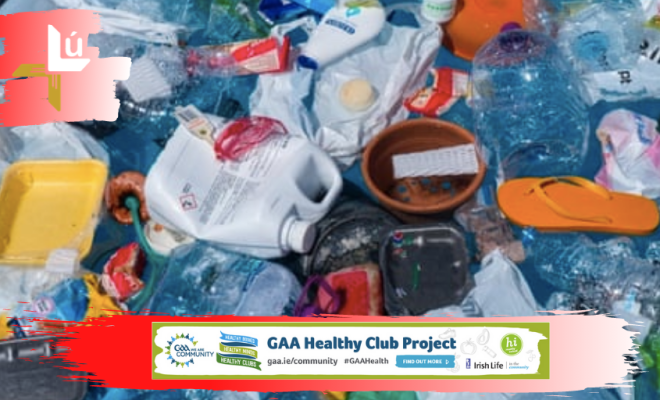 Louth GAA Health and Wellbeing Committee have set up an initiative to say NO to single use plastics in all their GAA grounds.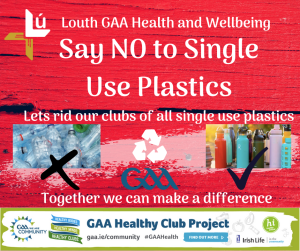 In line with the governments aim and ambitions, Louth GAA hope to eradicate single use plastics from their playing fields and clubrooms and aim for more sustainable alternatives.
We hope all clubs get on board with this initiative and support as we fight for a greener, healthier future for all.
What are single use plastics:
Single-use plastic is disposable plastic that's designed to be used once then tossed or recycled. This includes everything from plastic water drink bottles and produce bags to disposable plastic razors and plastic ribbon — really any plastic item you use then immediately discard.
Why are we taking this step:
Take a plastic water bottle. Most bottles say they can be recycled — and based solely on their easily recyclable polyethylene terephthalate (PET) composition, they could be. But nearly seven out of 10 bottles end up in landfills or tossed as litter. This problem increased when China decided to stop accepting and recycling plastic in 2018. For municipalities, that meant recycling became significantly pricier.
Researchers are still analyzing the safety of repeated plastic reuse, experts recommend glass or metal to avoid potentially harmful chemicals.
There is particular urgency for Ireland, since it is an outlier amongst member states, generating much more waste per capita than the European average. In Ireland, the average person generates over 400 pounds of waste packaging every year, of which 130 pounds is plastic.