SHC FINAL 2021 PREVIEW: St.Fechins v Knockbridge HC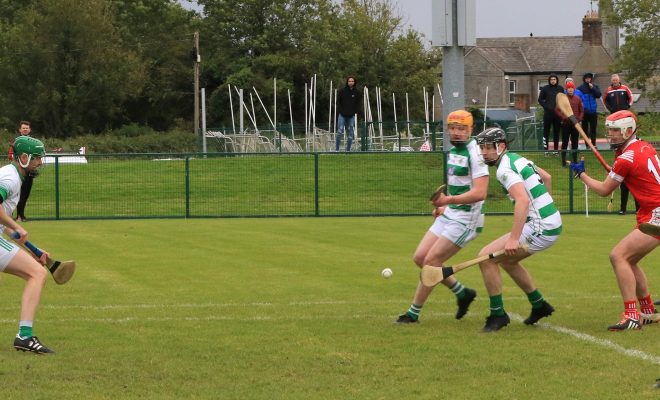 by Stephen Yore
It's one to whet the neutrals appetite this weekend.
A seventh consecutive final awaits for St Fechins, who come into Sundays final on the back of a 100% record in the championship this year. Three out of three for Mattie Rice's men reflects, in itself, the faith shown in his tireless work that looks to become a job well done. They have been outstanding thus far, and were full value for their automatic qualification to today's decider, with wins over Mattock Rangers / St Kevin's (3-20 – 0-11); Naomh Moninne (2-17 – 1-13) and Knockbridge (3-11 – 0-16).
However, Knockbridge come into the final looking to defend a title they snatched from St Fechins' grasp last year. Having found themselves seven points down at one stage, Knockbridge would strike the Fechins for a sensational 2-6 without reply in a show-stopping third quarter showing, that was enough to secure their twelfth championship crown.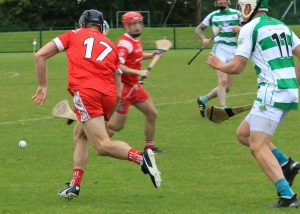 What makes this match-up so appealing is the dogged nature of both these sides, who have both shown their hunger & desire in abundance throughout this years campaign. Both found themselves mounting spectacular comebacks against Naomh Moninne, who Knockbridge seen off in the Semi Final and enduring in a breathless affair between themselves in round two.
St Fechins are a side that seem to have nurtured again and have had the likes of Sean Kerrisk, Paul Matthews, Peter Fortune and Paddy Lynch firing on all cylinders all throughout this campaign. They are a balanced and very organised outfit that have proven difficult to rattle at any stage of any game & they have the fire-power to cause massive havoc inside.
But on the other hand, the defending champions are as dogged and hungry as they come. Ronan Byrne has marshalled excellently on either side of the line, having took up a player-manager role this year. Shane Fennell's performances have been of the highest order to date, despite having missed the first group game. In them two stalwarts, Knockbridge have to their disposal two extremely talented hurlers who are, in truth, of the highest order. The suspected loss of Andrew Smyth however, could prove costly to the Knockbridge cause. Smyth, who has predominantly hurled at centre back, has been pivotal to both his club and county this year and was one of Paul McCormacks most consistent performers throughout this years National League and Championship campaign. His skill, work-rate and composure would be sorely missed by his side should he be an absentee.
As they say, the stats don't lie. Knockbridge are the championship's top scorers  shooting 9-50 across the three group games and have tallied a further 3-16 in the Semi Final. St Fechins have the lowest concession rate (of all teams) that stands at just 1-40. That in a way is emphasising how evenly matched today's finalists are.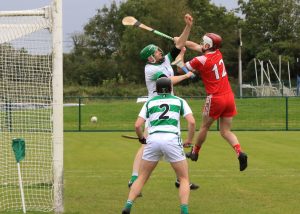 With the likely absence of Smyth in mind & the structure and organisation he brought to the Knockbridge line, they now face an uphill task in diverting the fire-power the Fechin's have at their disposal, that's where the game could be won and lost. If given any opportunity to pounce, Knockbridge will do just that given their dogged and determined nature. This has been evident in not just the past number of weeks, but the past number of years. When they smell an opportunity to pounce on their prey, they do not need a second invitation to do so. But the Fechins will take great pride in their progress to date, and thanks to it – confidence in the camp will be sky high. They will be as determined as ever, to avoid a fourth straight final defeat.
Whoever emerges victorious will need to keep their foot on the pedal, for what will undoubtedly be sixty-plus long, hard and emotional minutes.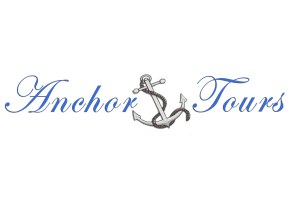 _________________________________________________________________________
Game is ticket only and can be purchased at https://universe.com/users/louth-gaa-8WD7NX
Game will be streamed live on LúTV and will also be on LMFM from 3pm.
Stream available to purchase at