U16 League/Championship Round 1 Match Reports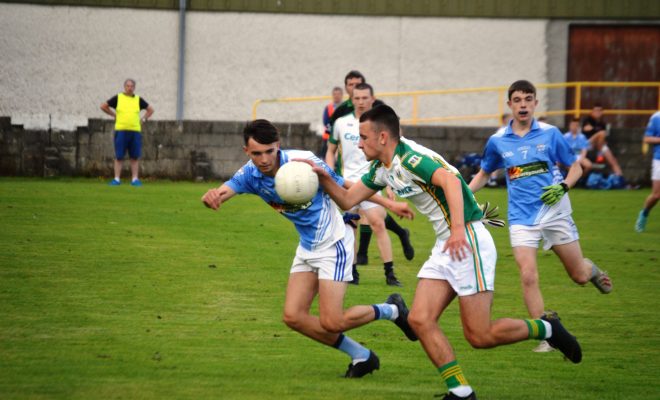 Round 1 of the U16 League/Championship Dual Competition took place Monday 3rd August 2020 sponsored by Cullen Autoparts/Drogheda Independent/Argus.
U16 Division 1 Group A
Cooley Kickhams/ Cuchulainn Gaels beat Na Piarsaigh/Sean O'Mahonys/Dowdallshill 5-13 to 1-08 in Cooley. At half time it was 3-07 to 1-03 in favour of the home side.
Cooley Kickhams/ Cuchulain Gaels panel Thomas Fearon, Sean Brennan, Sean Mc Carragher 1-01, Sean Hoey, David Mc Quaid, Conail Donnelly, Sean Quinn, Daire Mc Daid, Eddie Kirwan, Brian Boyle 1-01, Thomas Mc Carragher 0-1, Shane Rogan, James Sharkey 1-03, Jamie Molloy 1-03, Gerard Hanlon 1-02 Subs Darragh Hughes, Euan Mc Ardle, Cian Mc Guinness 0-1, Petie Hanlon, Luke Sheridan 0-1 Kyle Murphy, Eamon Donnelly, Stephen Mullin.
St.Fechins 1-09 v O'Connells/Stabannon 1-12
Our U16 boys had their first league game this evening in Páirc Naomh Feichín against O'Connells/ Stabannon combination. The O'Connells came out strong scoring 1-3 in the first five mins. The Fechins managed to stay in touch scoring four points, three from frees and one from play. O Connells put two more over to leave half time score O'Connells/Stabannon 1-5 (8) St Fechins 0-4. The teams exchanged points in the first 20 mins in the second half, leaving the score Fechins 0-7 to O'Connells/Stabannon 1-7. The game was evened up when Sean O'Driscoll put the ball in the back of the next from the penalty spot. But the visitors were not finished and quickly put five more over the bar and the home side could only manage two more leaving them with a three point deficit at the final whistle.
Final score St Fechins 1-9 O'Connells/Stabannon 1-12
Referee. Tommy McEnteggart
Team: Kyle Meegan, Rubin O'Neill, Paddy Keane, Luke Matthews, Liam Purcell, Robert McCarthy, Tadhg Gallagher, Shane Reilly, Aaron McGlew (0-7), Killian McCormac, Sean O'Driscoll (1-0), James McGlew, Matthew Fitzpatrick, Caelum Dolan (0-1), Sean Keane Subs: Christian McCloskey (0-1) for Matthew Fitzpatrick, Mahon Ronan for James McGlew & Evan Dolan for Liam Purcell
U16 Division 2 Group A
Kilkerley 3-07 v Roche Emmets 3-10
Kilkerley started this game strong scoring two goals courtesy of Aidan Corrigan and Darragh Conlon in the first five minutes. 2 points from Fionn Cumiskey extended the lead further. Roche responded well with some well taken points. Kilkerley were starting to struggle, failing to score for the next ten minutes with Roche adding 1-01 before the water break. Fionn Cumiskey pointed from a free for Kilerley after the water break however Roche finished the half adding a further 1-01 to their tally which gave them a 2-06 to 2-03 lead at half time
Roche started the 2nd half adding a further 1-01 to their tally however Aidan Corrigan responded for Kilkerley with his 2nd goal of the match.
Roche responded with a point however Kilkerley started to find some form with Fionn Connolly adding a point and sub Michael Kirby made an impact by adding a further point for Kilkerley. It was end to end until the final whistle with Roche and Kilkerley exchanging two points apiece before Kevin Carroll blew the final whistle on this local derby with the spoils going to Roche.
Kilkerley Team: Robbie Conlon, Aaron Gogarty, Ronan Deery, Sean McArdle, Mattie Campbell, Andrew Begley, Tiernan McKenna, Fionn Cumiskey 0-5, Dean Murtagh, Fionn Connolly 0-1, Diarmuid McEneaney, Eoin McKenna, Darragh Conlon 1-0, Tadhg McEvoy, Aidan Corrigan 2-0.
Subs: Tom Clarke, Ryan McEneaney, Jerry McFadden, Michael Kirby 0-1, Robert Smith, Andrew Thornton
Dundalk Gaels 3-07 v St.Kevins 1-09
A dominant St. Kevins controlled proceedings in the 1st half of the match with their impressive midfield duo driving them forward at every opportunity. St.Kevins were well worth their lead of 1-6 to 0-2 points at half time with the Gaels industrious Daniel Brogan getting them on the score board with two important points assisted by a tremendous save by the Nathan Keenan in the Gaels goals which gave them a fighting chance going into the second half.
It was certainly a game of 2 halves with Dundalk Gaels starting the second half with gusto they staged a spirited comeback demonstrating great resilience into the bargain. St Kevins looked dangerous at every attack with their number 11 a platform for many raids into Gaels territory. Dundalk Gaels full back Jack Mullen and Conor Weir defended well to prevent further scores. Goals from the Gaels Alan Jumbo Gula and a brilliant individual goal by the impressive sub Preston Keating put them right back in the mix. Christopher Clarke, Patrick Curley, Ciaran Walsh and Oisin Coleman were impressing for the home team driving them on and the comeback was complete when Ciaran Walsh scored Gaels final goal to give them victory in a very tight but sporting match with the two teams attitudes contributing greatly to a very enjoyable spectacle.
Dundalk Gaels: Nathan Keenan, Conor Weir, Jack Mullen, James Haughey, Patrick Curley 0-1, Christopher Clarke 0-1, Ryan Del Duca, Conaill O'Callaghan 0-1, Ciaran Walsh 1-01, Max Valentine, Oisin Coleman 0-1, Alan Jumbo Gula 1-0, Daniel Brogan 0-2, Oran Mulligan, Liam O'Connor.
Subs: Preston Keating 1-0, Robert Kilgallon
U16 Division 2 Group B
St.Josephs 1-14 v Newtown Blues 3-15
Newtown Blues started this game with 2 early points however points from
Kyle Gibney, Shane Shields and Evan McEnteggart put St.Josephs in the lead before Newtown Blues briefly levelled with a point from Adam McDonagh. Both sides traded points with the sides level at 0-4 each on 15 minutes.
St.Josephs however started to  dominate with strong attacks from the midfield and points from Kyle Gibney (2), Rory McLoughlin (2) and Nathan Todd gave St.Josephs a strong lead with the Blues only adding a point in this period. Evan McEnteggart made a great run and finished it off by hitting the back of the net on 28mins to give the Joes a 1-9 to 0-5 lead. The Blues response was swift and a well placed long ball from midfield found the full forward and man of the match Adam McDonagh who made no mistake with his goal bound effort. An Evan McEnteggart free for St.Josephs left the half time score at St.Josephs 1-10 v Newtown Blues 1-05.
Newtown Blues started the 2nd half strong with Liam Brannigan making a great impact from the bench and they had reduced the deficit to just 2 points after 15 minutes of play.
Adam McDonagh put Newtown Blues in the lead with his 2nd goal of the night however Rory McLoughlin was on target for St.Josephs with a free to leave the sides level with 8 minutes left to play.
Newtown Blues started to take control in midfield and added a third goal to open up a 3 point lead this was followed by a further five points to give them a strong lead, with time up St.Josephs were left looking for goals however the Newtown Blues were strong in defence with the Joes not able to close the gap and the Blues ran out 3-15 to 1-14 winners.
St. Josephs: Rian Devlin, Cormac McKeown, Jake Kenny, Jack O'Leary, Cian Sheridan, Byron, Carolan, Oisin McGinn, Rory McLoughlin (0-6,5f), Nathan Todd (0-1), Evan McEnteggart (1-2,2f), Shane Shields (0-2), Sean Allen, Luke Barron, Darragh Collier, Kyle Gibney (0-3,1f), Pearse Grimes,  Conor Giblin, Tadhg Reilly, Enda Dooley.
Newtown Blues:Rory Mulroy, Finn Murphy, Stephen Kerr Rafferty, Mario Sinkevicius, Joe Hart, Conor McGuirk, Cian Cleary, Zach Lewis, Coinneach Farrell, Iollan Farrell, Max Gardiner, Adam McDonagh, James Winters.
Subs: Conor Mac Criosta, Liam Brannigan, Finn Nugent, Danny Nugent.
St.Mochtas/St.Brides/Dundalk Young Irelands 0-9 v St.Nicholas/Wolfe Tones 7-11
St.Nicholas/Wolfe Tones had a very strong 2nd half in this match to run our 7-11 v 0-9 winners with some impressive scoring from Hayden, Matt and Ouivion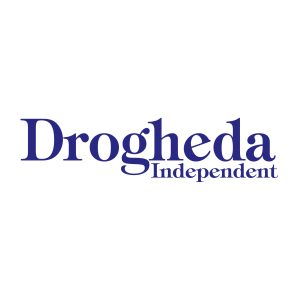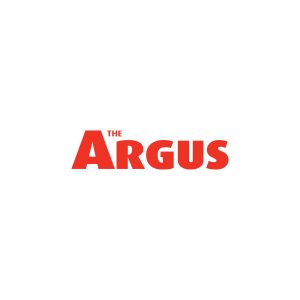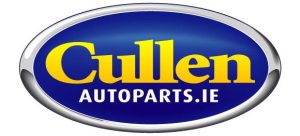 Thank you to our sponsors.